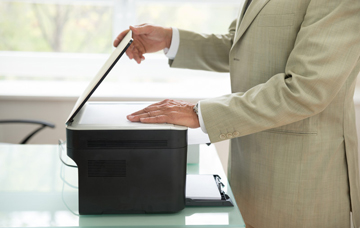 Optical character recognition (OCR) and document scanning services are key strategies in document management. Document scanning involves converting paper documents into digital files for easy storage in an electronic archive or database, which allows the files to be retrieved and shared easily. OCR allows documents to be converted and saved as editable text. Document scanning and imaging involves the use of equipment such as scanners or advance cameras to take pictures of information enclosed in documents like microfilm or paper. These solutions help make your data available electronically through a centralized system.
Experts say that to be successful, document imaging should be part of a larger infrastructure strategy or enterprise content management (ECM). So as ECM market revenue grows, the demand for document imaging will also grow.
A recent Transparency Market Research report analyzed the trends in the growth of the global document imaging market over the period 2017 to 2025. According to the report, small and medium size enterprises (SMBs) are implementing document imaging solutions to improve productivity, and the key factors fuelling the growth of the market are:
Need to improve operational efficiency
Improves information management and lower the overhead costs
Scanned documents can be accessed quickly
Eliminates the need for costly physical storage space
Minimizes data security concerns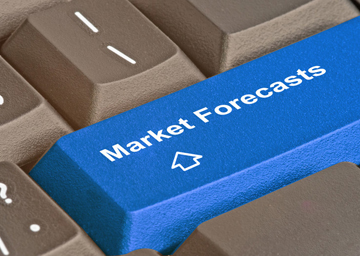 The falling prices of software, user-friendly nature of document imaging systems, and the need to keep pace with the speed of electronic transactions are encouraging SMBs to adopt digitization strategies. Banks, insurance companies, and government agencies are implementing bulk document scanning to go paperless.
The report also throws light on certain trends in the document imaging market, the most prominent being the increasing adoption of cloud-based document-imaging solutions. With the business professionals continuously on the go, the demand for mobile imaging capabilities is also growing. Mobile-based document imaging allows important documents to be accessed on mobile devices from anywhere in the world, improving the collaboration needed to effectively manage projects. The report also notes that dynamic nature of the market for document scanning and imaging is expected to improve the scope and application of document imaging software.
Some of the key players in document imaging software and solutions are: Eastman Kodak Company, Hewlett Packard Company, Canon, Inc., Samsung Electronic As Co., and Fujitsu Technology Solutions among others.
Today, most organizations opt for outsourced solutions when it comes to high volume document scanning and imaging. Experienced document scanning companies have the resources to provide effective solutions at affordable rates. Outsourcing is a practical solution when it comes to going paperless as in-house digitization can be time-consuming and expensive.