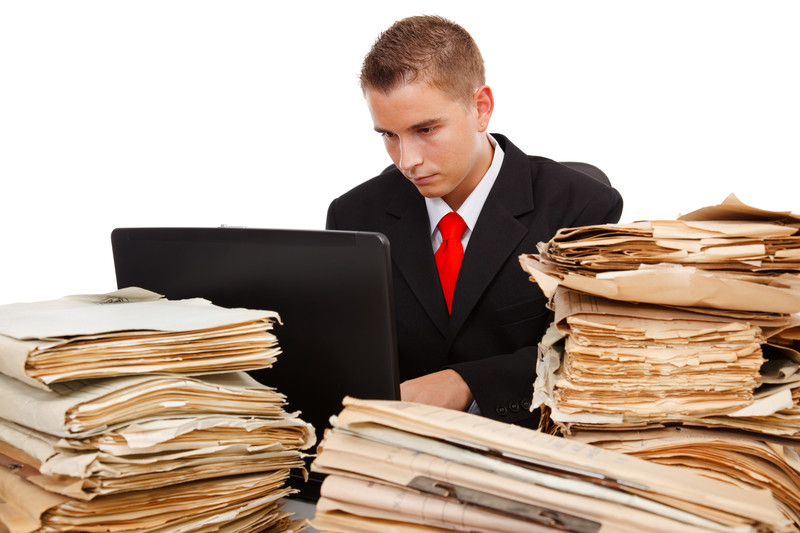 Digitization of library materials is an excellent way of providing access to priceless library materials. This has to be carefully carried out so that there is minimal damage to the original documents. A professional provider of document scanning services uses advanced hardware and software technologies that allow large volume document conversion which is required for any organization. Major digitization projects focus on scanning bound texts and other documents such as scrolls, manuscripts, handwritten notes and so on. These paper archives are vulnerable to flooding, humidity, insects and rodents, among other threats. Once digitized, valuable documents are preserved for future use and people can enjoy easy access to the material they need.
Libraries and museums, large or small, have opened their precious and historic collections to the public with the help of document scanning and conversion. Today, new content comes in digital format but old resources have to be digitized and stored safely. Electronic conversion of physical copies is a great option for libraries that are under pressure to reduce floor space. However, the cost of backed up storage and limited archive of digitized material have held back many libraries from going digital. A remedy to their problem is the use of cloud storage. Moving to cloud storage is a cost-effective option for libraries that would ensure protection of digital data from theft, loss of server failure and other risks. Today, providers of digitization services offer cloud storage that helps to improve library services in a budget-friendly manner.
The Slave Societies Digital Archive, a humanities project hosted at Vanderbilt University that preserves endangered ecclesiastical and secular documents related to Africans and African-descended peoples in slave societies, is working to digitize records that trace the lives of free and enslaved people of African descent in the Americas from the 1500s to the 1800s. Their aim is to digitize all the available records so that they are accessible for the future generation and would help them understand about the past. The process begins with the proper digitization of records and ends with efficient preservation of these records.
They have divided the whole process into four steps:
First step: Collection of data

Slave Societies Digital Archive started collecting data since 2003. They have more than 700,000 digitized images of historical records documenting the lives of millions of Africans and people of African descent in North and South America. Core team members from universities in the US, Canada and Brazil, travel to project sites throughout Latin America. They are trained there to digitize ecclesiastical and government records from their communities. These communities are given cameras, computers and other hardware they need to digitally preserve documents piled in the corners of 18th-century church basements, or to be discarded by space-crunched municipal archives. They are also taught about the methods to archive and retrieve like how to create metadata, the descriptive information that will help people find what interests them. Good metadata helps visitors to the project website.

Second step: Digitization of data

Digitizing has improved over the time. Older images are stored as relatively low-resolution JPEG files, a format that compresses the image file size by deleting some data when it's saved. These files are legible by zooming in. Slave Societies Digital Archive follows the standards of the British Library, which funds much of the work. The images are taken in very high resolutions and stored in multiple file formats including TIFF, which is the archival standard. During the initial stage of digitization, they faced several problems – the modern software used often misinterpreted the orientation of the images and as a result they got pages that were rotated 90 degrees to the right or left. Sometimes the images were completely upside down. Though some errors could be fixed automatically, there were others with a range of errors that required correction by hand so that researchers could use the material more easily. Although there are several hindrances involved, and digitization can be rather time-consuming, these efforts pay off once these data becomes accessible to the future generations.

Third step: Storing the data

After digitizing, the entire collection came up to 20 terabytes. Some institutions have the resources, expertise and facilities to store such huge volumes of data. Data storage is not expensive, especially when the data needs to be accessed regularly, as opposed to being stored in a static backup or archival copy. The Vanderbilt University Library has been backing up many of the most important records on the Digital Preservation Network, a consortium of universities that pooled resources to fund a reliable digital storage system for scholarly production. The digitized data can be stored in cloud system.

Fourth step: Access to data

These records can be stored in a secure system and made accessible to users. The documents typically written in archaic Spanish or Portuguese are difficult to read and for many years they have been producing manual transcriptions of some of the most noteworthy records. They are exploring automating the transcription process using handwriting recognition technology. But this approach requires more work, especially when dealing with old handwriting styles. They are also looking at different ways to identify people and places mentioned in the records. These data will come to life and help drive new insights to modern scholars.
Digitization of library archives will improve accessibility to the original material and the digitized materials can be saved in electronic format for long-term storage. A data entry company can handle huge projects such as this with ease and efficiency mainly because it would have advanced technology and technically skilled personnel to provide the required services. Outsourcing the data conversion process to a reliable document scanning company would prove cost-effective to the organization since the expenses involved in purchasing sophisticated scanners and recruiting technicians to operate the same can be avoided. In addition, outsourcing would also help save valuable time. A dedicated provider of digitization services would ensure that the deadlines set for project completion are met efficiently.