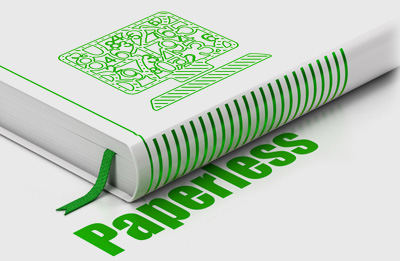 Healthcare facilities in developed countries across the world are on a relentless move to computerize their operations. Scanning of paper-based medical records and charts is an important part of the electronic health record (EHR) process.
NHS Progressing to a Paperless Environment
In the U.K., the NHS is striding towards a digital environment. The main aim of this ambitious project of converting all NHS paperwork to digital records by 2018 is to improve services and cut costs. In the first stage, the government aims to give people online access to their records by 2015 and by 2018, to make crucial information available to medical staff. Hospitals are implementing innovative document scanning solutions to achieve this target. According to a report published earlier this year, the majority of healthcare providers such as doctors and nurses believe that going paperless will help to improve care by streamlining access to patient data. Most of them recognize that having good quality information is critical to delivering better care.
According to an official report, the major goals of the NHS digitization project are
By March 2015, patients can have online access to their own health records held by their GP
Paperless referrals can be sent across hospitals – instead of sending a letter to the hospital, the GP can send an email when referring a patient to hospital
Adequate planning to ensure secure linking of electronic health and care records wherever they are held, so there is an accurate and complete record of the care a person receives
Proper planning in place for those records to be able to follow individuals, with their consent, to any part of the NHS or social care system
By April 2018 – digital information to be fully available across NHS and social care services
In the U.S., many hospitals and physician practices are well on their way to digitization. EHR systems have altered the way in which healthcare professionals deliver patient care, ensuring access to clinical data anywhere, anytime. By being able to view and share crucial information and the patient's medical history, they can provide seamless care.
Providers who are yet to migrate to electronic documentation system need to decide what is best for their practice. They need to look into their paper inventory and decide
how and what information has to be transferred to the EHR system
How the information will be moved
what their EHR system's capabilities are with regard to importing data and unstructured patient history
whether it is practical to move all of their paper records to the digital system, though maintaining two systems can prove to be costly
The Chart Migration and Scanning Checklist of the NLC (National Learning Consortium) helps providers and health IT implementers during the EHR implementation process. Going by this checklist is a practical approach. After determining the information that has to be entered into the EHR, providers would need to work with their vendor to decide on the most appropriate method get the information from the paper record into the EHR, that is, whether to scan or enter the data manually. Once this is done, they can rely on professional document conversion services/data entry services to accomplish the task quickly, efficiently and affordably.