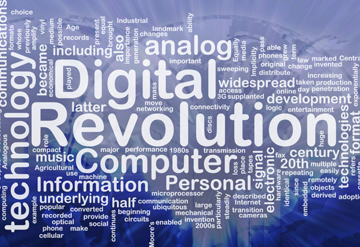 The digital revolution is the unique chance for an essential transformation ever across all industrial sectors. Utility industries are progressively utilizing digitization services for a better digital transformation. This is with a view to take advantage of data from various sources and improve services, utilization and customer experience.
Almost all in the utility industry would agree that technical advances in terms of data analytics and sensing provide new solutions for APM or asset performance management and predictive maintenance. However, there are challenges involved in finding, consolidating, mapping, cleansing and storing the available data from various sources. In such cases, it's better to utilize outsourced solutions for effective data cleansing, analysis and maintenance.
There are many opportunities and challenges for digitizing this huge industry. Digitization is bound to bring about a competitive advantage along the dimensions of value such as improved customer experience, reduced costs and increased productivity. These industries have to eliminate traditional barriers and functional silos to enhance transparency and efficiency.
Organizations in the utility industry face document challenges in a wide range of functions. Bundles of paper can be a result of all these functions such as exploration, production, refining, support services, contract management and marketing. The major document challenge faced while digitizing is data cleansing. Data cleansing services and digitization services can be obtained from any reliable provider business process outsourcing solutions that can help eliminate the paper clusters and digitize all critical business records.
According to news item published in www.houstonchronicle.com, the power industry in Silicon Valley is the next target for digitization that is, big data technologies designed to remake the power grid. The utility industries are taking a step ahead into the idea of big data.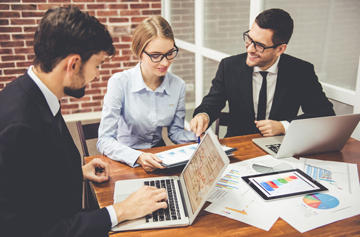 Major utilities are going ahead with their APM fully aware of the benefits of good APM strategies. With a better understanding of data challenges, utilities are likely to outweigh the challenges as APM systems can make considerable advancements in reliability, workforce efficiency and savings. While preparing to deploy an APM solution, check out the challenges in the context of company assets and data. The challenges we have to look for are:
 Identifying the available data sources across the organization: That is questions like what dataset exists; In what format is it; Is it electronic or paper based; does it have excellent accuracy, have to be answered.
Data cleansing is a must to ensure consistent and accurate values: This challenge can be solved once you outsource your identified data sets to a data cleansing company.
For accurate analysis of all relevant data, the data must be mapped: After cleansing, data should be collected and stored according to the utility organizations' needs. They have to answer questions such as "for what applications do you need this data?" "For what applications might you want the data in the future?" and so on.
Consolidate the data sources to a centralized system: For an easy authorized retrieval of this treated data, it's better to store the data in a centralized system that ensures data security.
Reliable providers of outsourced solutions can offer solutions to digitize, securely encrypt, store, save, access and protect irreplaceable data in an efficient manner. The services are customized and usually cost-efficient.