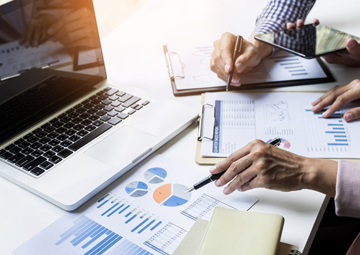 To remain competitive, reduce costs and increase productivity by improving business processes, most organizations are now relying on business process management (BPM). Along with helping in automating, measuring and optimizing business processes, BPM tools can provide benefits such as enhanced operational efficiency, improved customer service and increased product and service innovation. To improve efficiency and speed, and cut costs many organizations utilize outsourced BPM solutions. Several business process outsourcing solutions such as data entry services and back office support also help firms to focus on core competencies and constantly improve their processes. According to a report from Zion Market Research, the global business process management market is estimated to exhibit better growth rate by 2024.
Certain factors that are expected to boost the global market growth are:
achieving improved risk management
higher productivity
better cost control to deal with the competitive pressure
operational business excellence
reduced defects, expenses associated with running expenses
elimination of unclear data
reduced risk of identifying issues
timely interventions to avoid moderate risks
The report divides the market on the basis of the department into manufacturing, operation and support, human resources, sales and marketing, supply chain management, accounting and finance, and others.
Based on IT service, the market is divided as consulting, system integration and training and education
Based on solutions, the market includes integration, process improvement, monitoring and optimization, automation, and content and document management
Based on the deployment type, the market is categorized as healthcare, manufacturing, BFSI, retail, IT & telecom, government & defense, and others
Due to continuously changing regulations in the healthcare sector such as changes in financial transactions and documentation carried out in hospitals and pharmacies, North America accounted for the largest market, region wise.
Major players in this global market include Pegasystems, Inc., IBM Corp., Adobe, TIBCO Software, Appian Corp., Hewlett-Packard, and Microsoft Corp. Other influential players are Global 360, Ultimus, Oracle Corp., EMC Corp., Fujitsu, webMethodsI, SAP Frankfurt Stock Exchange, SAPSE, and BizFlow Corp.
Market studies and analyses are carefully followed by business process outsourcing companies serving various business sectors. This helps them provide seamless solutions to meet the growing demands in the outsourcing sector.