Today businesses are looking for ways to minimize cost and improve return on investment.  Business owners have to be frugal in their daily activities so that they can save money and invest it profitably. One of the best ways to reduce costs is by adopting digitization. Reliable document scanning companies provide value-added support to companies planning to go digital. Paper-based documents like invoices, contracts, HR files, tax documents and other documentation are best digitized to prevent deterioration and loss. Paper-based data also requires expensive storage facilities. But with digital data all data can be stored and preserved in a cloud storage system which is an affordable option. It helps to store and retrieve data quickly. Here are some other options for businesses to minimize costs: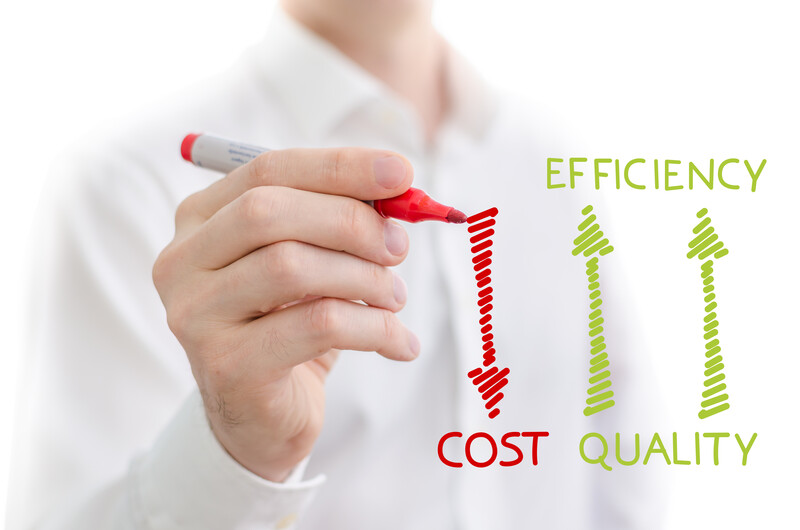 Concentrate only on your needs: If you want to save money, then the first and foremost thing to do is to focus only on your actual needs. Spend money only on those things that will give you a return on your investment. Before making any huge purchase, think twice and find if it is something you actually need. You can also look for other alternatives that are much more affordable but still give you excellent quality.
Consider outsourcing: Outsourcing is an effective way to minimize costs. It eliminates the need for setting up an in-house team and helps avoid unnecessary expenses involved in training the team, buying equipment, and so on. Outsourcing helps you save money by allowing you to negotiate the best price that suits your budget. It also provides access to professionals with a wide range of expertise. So outsourcing means value for money.
Get insurance: For a business, facing a lawsuit is one of the worst experiences that can prove very expensive if you don't have the right insurance cover. It is also important for businesses to get commercial liability insurance which is a general business insurance cover in case of any property damage, bodily or personal injury.
Hire the right professionals: A business will have various tasks such as administration, finance, HR, transportation and so on. If you lack experts to carry out any of these tasks then it is best to hire professionals. They have the expertise to perform the tasks as well as provide cost-saving solutions. For example, if you don't have an accountant in your finance department, then consider hiring a professional accountant who can give you a clear record of balances and expenses.
Minimize supply cost: You must find ways to cut down supply cost when you buy supplies in your business. Look for the best deals on supplies to minimize cost. It is also important to keep track of your supply cost. Make sure to negotiate and ask suppliers for discounts so that you can get your supplies for better deals.
CRM software: For any business, maintaining a good relationship with customers is important. Today, customers look for the best service and the best technology. CRM software can store all kinds of customer data and this will help you satisfy your customers without worrying too much because most of the work including marketing mails and generating invoices are automated. CRM tools are so advanced that they even send birthday wishes to your customers and help to build a good relationship with them.
Cloud storage: Whether a business is small or large, large volume data needs to be maintained in an orderly manner for streamlined functioning. Cloud technology has changed the way in which data is managed in companies. This eliminates the need for saving data on hard drives, which is an expensive affair. With cloud computing, businesses can store and access data over the internet from anywhere at any time. Another advantage of cloud storage is that it requires no maintenance. So, this helps you save cost.
Automation and robots: Today everything is automated. There are software systems not just to automate processes but also to collaborate robots that are used in over 23,500 production environments every day. This helps reduce workload. Automation is the future; while investing in it may be expensive, the return on investment is huge.
Businesses are always in search of new opportunities to minimize cost and expand their business. From the above tips we can understand that going digital is the first step that a business can take to save cost. With the assistance of document scanning services, business can convert data into digital format and make it easily accessible.