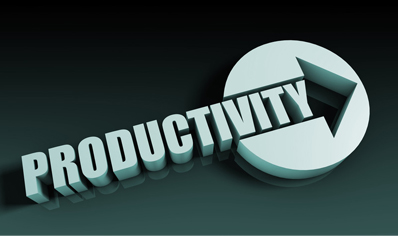 Document scanning and conversion has become an important process in all business organizations planning to go paperless and more efficient.  Improving productivity is undoubtedly the number one priority for all business organizations. If employee productivity is to improve, there should be adequate streamlining and management of enterprise data. In many organizations, paper documents continue to be the mainstay and need to be digitized and managed successfully. While business data analysis is vital for making important decisions and ensure business growth, proper analytics can be done only if the data is structured. Businesses in diverse sectors such as healthcare, finance, retail, public sector, media and others would need to intelligently capture and manage the raw data available.
Data comprises figures and facts that reveal the trends, patterns, and ups and downs of a business organization. Analysis of this data helps in extracting business intelligence that aids in quick decision making. Data is immensely useful if maintained well; otherwise it can creative a negative impact on the overall functioning of the organization. Unstructured data hinders productivity and sales growth. Paper documents such as faxes, receipts and invoices comprise unstructured data can cause a clutter in the office. To avoid this situation it is sensible to digitize paper documents in a systematic way.
The following are three simple steps to manage paper documents and enhance business processes.
Scan the paper documents: The first and foremost step is to scan the paper documents. Scanning speed, quality of the images scanned, paper jam detection are some of the main factors that are to be considered before investing in a scanner. These factors have the potential to increase productivity and profitability but are often overlooked. Quick, timely and reliable scanning of paper documents is essential in every organization.
Ensure usable and searchable data: Scanning paper documents and converting them into digital format is not enough. The documents should be scanned in such a way that will help you recognize and categorize the data for future analysis. Optical Character Recognition technology enables to transform the data into easy and fully searchable data.
Ensure good team work and avoid paper documents piling up: Once the documents are properly scanned and converted into readable and usable data, the next step is to avoid piling up of paper. Entrust the task of storing, processing and analyzing data to a team in your office. Co-ordination and cooperation among the team members will increase the efficiency and productivity of your organization.
For any organization data is important for business analysis, increased sales, and profitability. If you do not want to invest in scanners and operating personnel, you can conveniently entrust the entire scanning and digitization tasks to a reliable document scanning company that can provide quality scanning of the data with top most accuracy and efficiency.