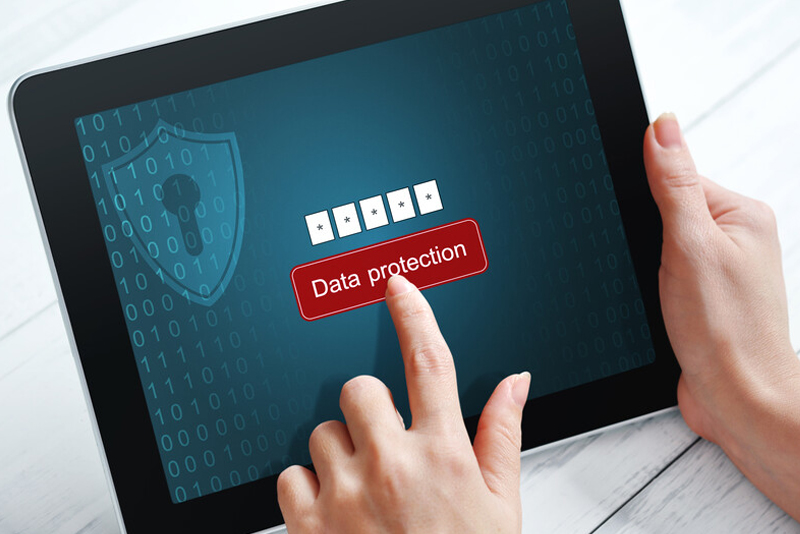 Data theft is becoming a growing threat; unintentional action or lack of action by humans has a role to play in allowing a security breach to take place. Many companies seek document scanning services to prevent data loss and to improve the security of the data. It is important to ensure that your documents are secure during scanning. As technology advances in information technology, it threatens privacy and reduces control over people's personal data.
So, here are some data protection tips to keep your data secure:
Delete your data safely: If you are changing from your old mobile phone to a new one, you should know how to delete the information from your old device and how to transfer the information from the old device to the new one. You can know this by checking your owner's manual, the device manufacturer's website or the service provider's website. Delete all your personal information such as call logs, phone numbers, web history, etc from the old device. If you are changing from or disposing your computer, remove all the personal information it stores. A wipe utility program can be used to overwrite the entire hard drive.
Install an anti-malware: Installing anti-malware in your device is essential to protect your device. Malicious software or malware may be present in certain websites, downloadable files, e-mails, freeware, etc. Malware enters a computer to steal personal information from the victim's computer. So, it is crucial to have an anti-malware installed in your device to protect your data proactively.
Avoid sharing of too much information on social media: When you share too much personal information in social media, chances are more for an identity thief to steal your information, they can use your information to answer "challenging" questions on your accounts, and then it will be easy for them to access your money and private information. You can share your information on social media, but consider limiting whatever you share. Also, you can set strong passwords and privacy settings, avoid tagging locations, log out from social media especially when you use it from a public computer, and do everything you can to secure your information.
Back up data safely: Backing up your data is one of the data protection tips, it creates a duplicate copy of your data and stores. So, if you lost your device, you don't lose your vital information. There are cloud-based services that you can depend on for backing up or you can choose Norton Security Premium that enables backup facility.
Set up a firewall: A firewall helps to protect your computer or network by preventing unauthorized access. It analyzes the electronic data coming in or out of a network or a computer. It has specific rules, so it compares the data with those rules, and if it matches then it is allowed to pass. Having a personal firewall is important when you use the internet through public Wi-Fi network in the airport, café, etc. It is also vital to use it if you are using a broadband connection at your home which is "always on," or when you want to keep your home network isolated from the internet.
Beware of Wi-Fi use: Some public Wi-Fi connections are not encrypted. Here people can monitor your online activity, you don't know who set it up. In that case, you can take precautions to maintain safety by following these things:

Maintain different passwords for different websites
Two-factor authentication should be enabled
Use Firewall
Use Virtual Private Network (VPN), it brings traffic from secure networks, and secure your information from others using the same connection
Use websites that use HTTPS protocol
Do not shop using public Wi-Fi

Encrypt your data: The latest technology enables data encryption. You can depend on programs that are available in the market to encrypt and decrypt your files, e-mails, and even your hard drives easily. It is a form of data protection that anyone can use.
Restore to factory defaults before you sell or discard your phone: If you are going to sell or donate your phone, consider restoring it to factory defaults especially if you are selling it to someone you don't know. Doing so will remove all your personal information such as images, contacts, texts, and other important user data from the phone's memory.
Allow OS and software updates: Allow software and operating system updates, as it can help to secure your data by improving the stability of your software and enhances the facility. It also removes outdated features and provides critical patches to recently discovered threats, and helps to achieve a better user experience.
Switch off your computer after use: Shut down your computer after use, especially if it is connected to the internet. Leaving your computer on will provide a way for scammers to install malware on your computer and commit cyber-crimes.
Disable Bluetooth after using it: Bluetooth connectivity allows different devices to connect and communicate with each other. It is like leaving your door open for the hacker to access your devices. So, whenever you don't use it, disable it.
Be careful about choosing cloud services: Cloud services are an ideal back-up solution, but if you are not cautious when selecting cloud services, it can be risky. There are cloud services available that offer local encryption and decryption of your files along with back-up and storage. It will encrypt the files on your computer and safely store them on the cloud.
Avoid using social media sites to sign-in to third-party sites: When you are logged into your social media account, it looks like a convenient option. But it is not a good option to sign-in to the third party sites using your Facebook account or any social media account, because it is like sharing all the information that Facebook has about you. So, if someone hacks your social media account, they can access your third-party account also.
For different contexts, use more than one e-mail id: It is better and a good strategy to use a different e-mail id for different contexts. That means using one for business-related accounts, one for shopping, etc.
Enable e-mail or mobile alerts for every transaction you make: For every bank account of yours, enable this facility to know whether the transaction done is authentic or not. If any transaction occurs, you will be immediately alerted by this facility. If it is not done by you, then you can contact the customer-care directly and ask for help.
These are some of the methods that can be followed to protect your personal information from hackers. Even when choosing a document scanning company or other back office outsourcing services to partner with, businesses must ensure that their sensitive data is protected adequately.