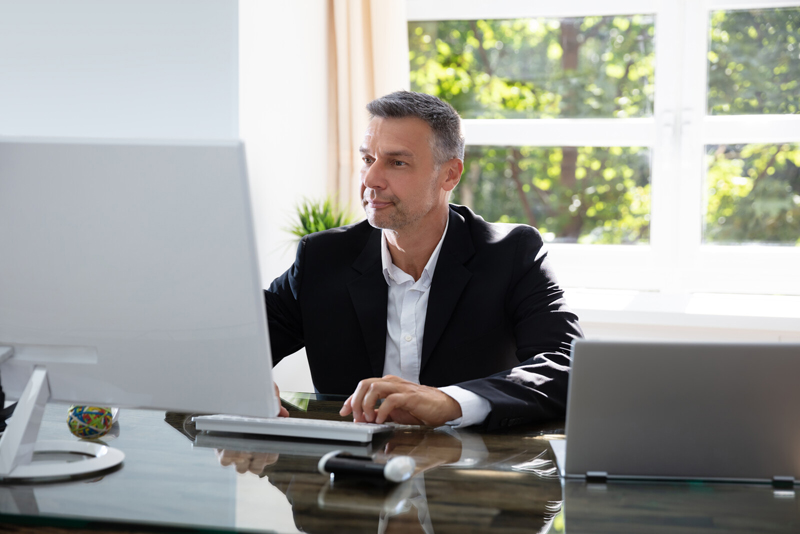 Business owners make efforts to bring a balance between business operations and customer service. As the business starts growing, it generates huge volumes of data that has to be managed efficiently. Business data cannot be just discarded once the work with a particular client is over. You may need it for future reference for some purpose or other. Data analytics is a potent tool that will help businesses drive growth, providing information about how the business functions, about customers and their requirements. The insight gained from analyzing data is vital to take important business decisions. Data entry is the initial step to digitize and securely store valuable business information. When paper-based data is digitized, it is easier to manage and find the information you need. Data entry can be done in-house with a data entry team or outsourced to a data entry company. Outsourcing allows business owners to focus more on the goals of the company and improve the efficiency of the organization. These services are very well equipped with advanced technologies that help them to take care of daily tasks of data entry, data processing, and database management. They also ensure the confidentiality and security of the data and helps to meet the deadlines. Any business, big or small, can make use of data entry solutions provided by experienced vendors.
Data Entry for Small Businesses
Due to constrained budget, small businesses often ignore the importance of outsourcing data entry and they rely on traditional methods like using Excel and Word for storing data. But small businesses also need modern-day technologies and sophisticated data entry practices just as much as large businesses do. With modern data entry techniques small businesses can keep track of their finance, supplies, shipments etc. When streamlined data is available, small businesses such as family-run shops can monitor the products are most frequently ordered. This will help the business decide what products to maintain and what products to phase out gradually. This is important from the point of view of saving money by not investing in products that are not very popular with customers.
Data Entry for Large Businesses
Data entry is a vital requirement in large business enterprises with huge amounts of data to manage. They need the best data entry software systems installed in-house, or alternately can choose to outsource data entry to a reliable vendor. Fool-proof data entry practices are necessary to manage data regarding clients, keep track of important events and dates, and handle large volume data.
Data entry work involves laborious tasks which include paper filing and organizing important documents. If these tasks are outsourced to experienced vendors, they can work with full dedication, reducing the chance of management issues and ensuring streamlined data entry with fewer errors and better management. Only with proper data management can a business expand its physical boundaries, increase client base, identify new opportunities and partners who are like-minded. Timely and accurate data entry is also significant from the point of view of customer service and keeping track of customers on a daily basis. Another important benefit of accurate data is that it gives you information regarding your competitors and their business growth.
Data Entry Outsourcing Market to Grow
According to New Market Report, the Data Entry Outsourcing Service market will register a stable growth rate and will post CAGR (compound annual growth rate) of 4.28% during 2020-2024, and CAGR of over 5 percent during the forecast period 2020- 2027. This report provides a clear idea of the global Data Entry Outsourcing Services market. The report is done on the basis of the current market scenario with special focus on the global market of this industry. This report provides information on major players like manufacturers, suppliers, distributors, traders, customers, and investors from global and major regions such as Europe, North America, China, Japan, and Southeast Asia.
Many companies now prefer data entry outsourcing as it saves time and money. It gives more time for entrepreneurs to concentrate on the development of the organization and find out ways to expand the company and earn more revenue.
For any business organization, team work is an important criterion. Having an experienced and skilled team creates a stimulating environment to achieve their goals which is very crucial for the success of the business. Outsourcing helps in building up a team that benefits the company. With outsourcing, employees will have more time to focus on other productive activities of the firm and also help each other in their duties. A professional provider of data entry services can provide faster and better service with excellent accuracy and quality.