Business leaders always rely on valuable data to make informed decisions. With the assistance of data entry services all data collected during the operation of business both internal and external, can be organized, stored and analyzed to help understand the customers, current market conditions, and make valuable decisions.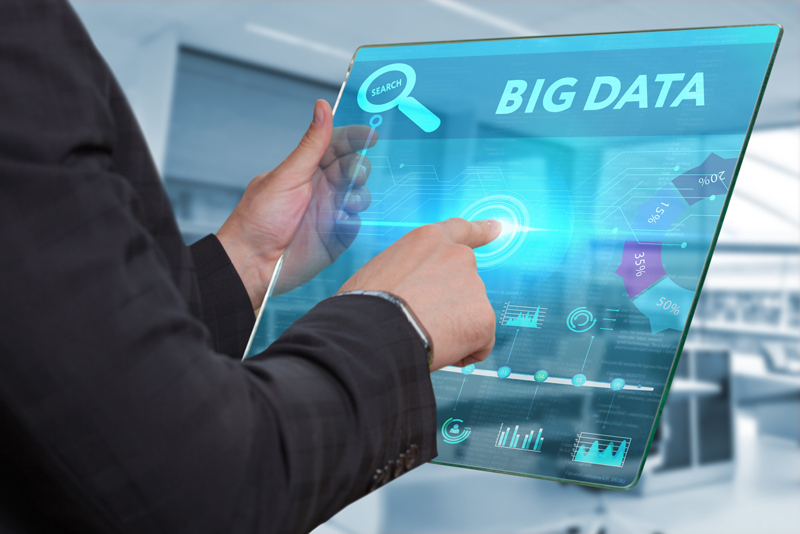 Today, due to rapid expansion of data sources, improved algorithms and powerful computing power, businesses are now turning to machine learning. It helps to solve most business problems by processing data, and makes predictions based on patterns and other factors that are valuable for the business. Every company needs data on supplies, inventories, customers and so on to increase the productivity of the business. According to recent research by Tech Pro Research, all companies collect data to glean business insights and each company uses different technologies to gain business insights. So, here is how companies collect, store and analyze data.
As a business starts expanding, the inflow of data increases and businesses need to seek new ways to stay competitive and productive. According to Gartner, Big data is high-volume, high-velocity and high-variety information assets that demand cost-effective, innovative forms of information processing for enhanced insight and decision making. Big data analytics helps leaders extract new insights and ideas to stay ahead of the curve. However, big data faces some challenges like:
The volume of data is rising at rocket speed and this is putting companies under tremendous stress as they do not have enough space to store data for analysis and the volume of unstructured data is also increasing.
With rising volume of data, generating insights in a timely fashion is a problem and enterprises are not supposed to keep big data idle in their repositories.
The gap between the requirement of skilled big data professionals and their availability is widening.
Big data is an all-encompassing term. So, obviously it combines a broad array of data sources. Integrating all these sources is a tall order.
However, today big data is going strong and poised to make even bigger strides in delivering eye-opening insights and it has grown an established technology. Earlier, SNS Research had predicted that in 2017 combined revenue from big data-related hardware, software, and professional services would fetch vendors over $57 billion. In 2020, growing at a CAGR of 10%, it will leap beyond $76 billion. IDC projects that revenues from big data and business analytics will surpass $210 billion increasing at a CAGR of 11.9% in two years. According to Grand View Research, the big data market will boast a size of $123.2 billion by 2025. The following are the trends expected in the coming years.
Strong data governance will be a must: Having a good data governance framework is important to make use of big data and it also provides an accurate description of the provenance of data, fosters democratization, and effectively manages accessibility. Data governance is a set of practices and processes that ensure proper management of data assets within an organization. The General Data Protection Regulation (GDPR) by the European Union will make an impact on enterprises regarding how they handle data and it will not allow any business malpractice and they charge penalties in millions. As per a report by Forrester Research,26% of European companies are compliant.
Chief Data Officers (CDO) will shift to the foreground: In 2016, Gartner predicted that by 2019 majority of the companies would have a CDO. CDOs have greater authority in an organization and they are expected to be at the forefront of data monetization. They play a valuable role in helping the organization value its data across the enterprise. The reason for elevating them to a higher responsibility is because they can connect data assets with line of business users.
Quantum computing will become more significant: Quantum computers are highly powerful computers that have quantum mechanics at their base. It can replace traditional computing and do analytics of unthinkable proportions. Predictions for big data are thus incomplete without quantum computing. However, we have to wait for another five years more.
Fall of dark data: Dark data is a set of data that is acquired through various computer network operations but are not used in any manner to derive insights or for making any organization decision. Since data storage has become easier, businesses tend to store all data and leaving nothing out. Old data formats, files, and documents within the organization are being accumulated in huge amounts every second. This unstructured data can be a goldmine of insights only if analyzed effectively. According to IBM, by 2020, upwards of 93% of all data will fall under the Dark Data category. Efforts to utilize this type of data have picked up considerable steam from 2018 onward. So, big data in 2020 will surely reflect the inclusion of Dark Data and it is important to process all types of data to extract maximum benefit from data crunching.
AI and ML use will increase: Artificial intelligence and machine learning are the two sturdy technological advancements that can transform the seemingly unwieldy big data into an approachable stack. Both AI and ML helps businesses experience the algorithmic magic via various practical applications like video analytics, pattern recognition, customer churn modeling, dynamic pricing, fraud detection, and many more. IDC estimated that the spending on AI and ML will rise from $12 billion in 2017 to $57.6 billion in 2021 and companies pouring money into AI are optimistic that their revenues will increase by 39% in 2020.
Edge analytics will becomes more popular: Edge analytics refers to real time data at the edge of a network or the point where data is being captured without transporting that data to a centralized data store. It offers other advantages like reduction in bandwidth requirements, minimization of the impact of load spikes, reduction in latency, and superb scalability. So, edge analytics is expected to become more popular in the future. A survey says that between 2017 and 2025, the total edge analytics market will expand at a moderately high CAGR of 27.6% to pass the $25 billion mark.
Honeymoon period of data lakes will come to an end: Data lake means a centralized repository that allows you to store all structured and unstructured data at any scale. Data lakes are valuable for enterprises. The main advantage of data lake is that it puts an end to data silos. But the issues of quality, consistency, lack of alignment with business teams, or over-the-top governance are a challenge for deriving actionable insights. An SAP study titled "Data 2020: State of Big Data" found that nearly one-third (31%) of respondents consider data lakes as one of the most challenging data sources. Data lakes have to live up to their promise or else they will fall by the wayside.
Analyzing data is one of the most vital parts of using data. Data will not be useful if is not analyzed thoroughly. Companies are investing considerably in artificial intelligence to get the most from the data. With AI, businesses can analyze data relevancy, natural language and any anomalies within the datasets. Businesses analyze data with the help of preprocessing tool to avoid repetition of data and they are also using discovery tools to mine big data.
Although many companies are adopting various technologies to process data, there are still some more companies that haven't joined data revolution. So, to provide service in the competitive world and gain a competitive edge, small, medium and large size companies should embrace the data revolution.
Managing Big Data is easier with high quality data entry outsourcing services that ensure quick turnaround time at a highly competitive price. Robust infrastructure and data security are assured and experienced resources add value and ensure quality deliverables.