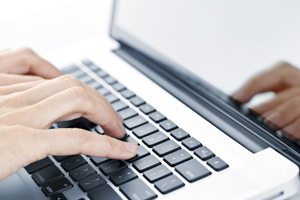 Entering student details into the database can be a cumbersome process, when a large volume of data has to be entered. Moreover, a small error in data entry can lead to unintended results. The Taylor Independent School District (ISD) in Texas has adopted a new student information system (SIS) to reduce paper usage and avoid redundant data entry.
It is reported that the student information system (SIS) at Texas automatically shares key information with other applications in the system and has document scanning facility to scan papers directly into the system. What they decided to establish is a consolidated system for business and student information with a single database having provision for continuous updates of data.
Modules of the Texas ISD Student Information System
Student Information Systems help schools to manage student and staff data, streamline administrative tasks, improve communication between school and home and inspire student performance and success. Texas ISD Student Information System runs with the help of a software application that includes the following modules:
Finance Management Module: Helps in the effective management of complex financial processes in the school district. Student tuition fees, financial assistance given to them, money spent for improving school's infrastructure, etc come under financial management.
Human Resources Module: This module helps in the management of the staff members of the school. It has the capacity to analyze the largest segment of the school district's budget.
Student Management Module: This module acts as an application for the integration of student data. Integration of student data at a centralized location allows counselors, administrators and teachers to access and process student information simultaneously.
Integrated Modules: The objective of this module is to combine information from the other three modules to construct an intelligent, synergistic utility for the school district.
Advantages of Using an Automated SIS
Implementing an automated Student Information System at school district level helps in daily management of student data and administrative processes. The main benefits of using SIS are:
Flexible and easy to use
Provides precise and timely information
Authorized persons (teachers or administrators) can have secure access to the software from home or school
It can streamline the reporting process, as the entire data of student and staff can be placed at a single location
Lessen the time and cost involved in handling paper-based documents
As information can be retrieved easily, the management can respond quickly to student needs by allowing timely retrieval of information
Helps sharing of information among various education agencies
Duplication of data and data entry can be avoided
The system can display all the modules at once
Data management of student records usually includes a lot of processes such as data collection, data processing, data extraction, and so on. All these activities should be done with utmost care, especially for financial data, as even a small error can result in grave consequences.