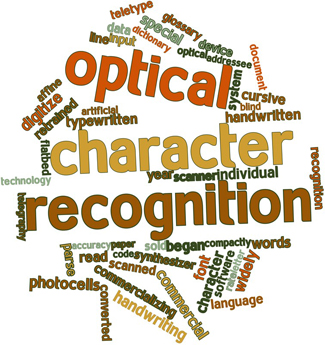 Scanning of documents is an excellent way of transferring large volumes of paper documents into a space-saving digital archive. Business organizations, clerical offices, libraries, and museums among others favor document scanning and conversion for better preservation and management of their important data. With the advent and popular use of technology, the process of digital conversion has become easy and efficient. Optical Character Recognition (ORC) technology is a significant development in this regard.
Optical Character Recognition software optically recognizes and represents each character in a scanned document. It translates the image of each character in a scanned document into an electronic format. The technology helps in converting a wide range of documents into digital images, PDF files and other digital formats. It allows you to edit and make necessary changes in the scanned document.
OCR program analyses the document and breaks it down into different elements. The character recognition process is very complex. The software should recognize the font that is used in order to recreate the same document. First, the block of text, images, lines and other features are separated and then the program starts working by recognizing each individual character. Bank receipts, old paperwork, business cards, passports, and all important documents benefit from OCR.
Benefits of OCR
Quick retrieval of information: OCR software facilitates easy retrieval of data. It converts scanned text into word processing file also, thereby gives an opportunity to search for specific documents using specific phrases or keywords. Hundreds of files can be searched and located effortlessly.
Easy editing of old documents: Once the documents are converted using OCR, there is an option to edit a text within a word processing program of your choice. With this software, you can edit all your paper works as well as your employee records more easily.
Saves space: With OCR software you can free up storage by scanning paper documents and storing them digitally. You can get rid of huge filing cabinets and store information as editable digital files and also create a backup.
Easy sharing of documents: OCR software enables you to share the digital documents easily. Important documents such as official records, incoming faxes, books and other documents are converted into word processing programs for easy accessibility and sharing.
Technological advancements make life easier, and make machines user-friendly. Optical Character Recognition is one such advancement which enables easy scanning of documents into various digital formats. Providers of document scanning services use the latest OCR technology to ensure good quality output. If you have large volume digitization requirements, considering such services will prove cost-effective. You can have the project completed within your required turnaround time.