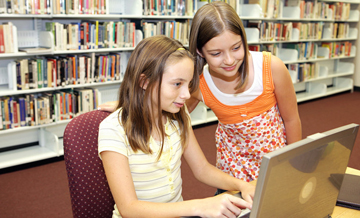 Document scanning services play an important role in the formation of online libraries, which means it helps in digitizing the books and enabling easy access. Why is it so important to have an online library? Public libraries hold a vast amount of books and historic records that contain rare and invaluable data. These libraries were once a phenomenal resource that made it possible to attain knowledge and learn something new at a reasonable price, but now these hubs have reduced in numbers and so have the users.
Even though there is a decrease in the number of libraries, the thirst for knowledge is still there. Foreseeing this importance of gaining knowledge and information, digitization services helps to digitize the books and other crucial information that helps to feed the future brains. This helps people not to spend time and energy searching for books or other historical records physically. The extensive range of information, historical facts or books available on the internet can or cannot be quality information. So people who wish for trustable information would depend on reputable sources like library systems.
The U.S National Library of Medicine (NLM), the world-renowned historical collection library is to celebrate Harry Potter's 20th anniversary which would have a series of special events that include the launch of the Permanent Digital Gallery. Do you know that certain characters and settings of Harry potter series are influenced by some rare historic books and incunables? Yes, it's true and through this permanent digital gallery NLM displays an online curated collection of 15th, 16th and 17th century collection items and other related works that are digitized to benefit audiences around the world. This digitization of historic records helps in easy access through the online adaptation of Harry Potter's world.
From the above example, it's very clear how book digitization can help our future generations, because historic records or library books in physical form can get damaged over the years. So it's important to preserve these records for future references. Document scanning services help to scan the books and records with ease. The mass digitization and preservation of library books for the future will offer other advantages like:
You can preserve the physical copy after digitizing as it is authentic and can be used for future reference.
Digitizing manuscripts or historic documents prevent them from deterioration due to biological, chemical and climatic factors.
Free knowledge from reputable sources like modified library system.
Books that are digitized are catalogued for easy access to users.
Digitizing and archiving the books helps to gain information and knowledge anytime.
This digital era, when information can be quickly retrieved by a simple web search, has made heading to the library an unnecessary act. The recent figures released by the Chartered Institute of Public Finance and Accountancy of the public library is that public usage has fallen by 16% and spending by 14%, with 343 libraries closing in the past five years.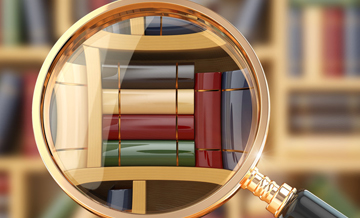 With the help of digitization services, digitizing books from the library and storing them online can form the online library of the future. The National Federation of Advanced Information Services provides a report that contains the key findings from the survey for future discovery in the area of supporting digitization efforts in public libraries, which are as follows.
In the last three years, more than 37.6% of libraries have engaged in digitization activities.
All state library agencies reported that digitizing and providing online access to local and unique digitized material aligns with their mission either explicitly (12.8%), or broadly (87.2%).
92% percent of public libraries have locally significant, unique physical collections
In addition, to the common barriers of time and ongoing funding, 61.4% of libraries identified insufficient staff training/expertise as a major barrier to their digitization efforts.
The last point from the above report says that insufficient staff training or expertise is a clear barrier for digitization efforts. This barrier can be well tackled with the help of document scanning companies. It is because public libraries would require bulk document scanning and archiving which can be time consuming and without any expertise archiving these data would be a mess.
Experienced providers of outsourced solutions can handle large volume document scanning and other needs of their clients efficiently. With the help of modern and relevant methods, the public library can go digital and offer a wealth of knowledge to future generations.