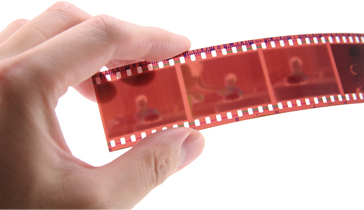 Microfilm scanning is one of the important services a document scanning and conversion company offers its clients who want to create a digital archive of their valuable microfilms. Microfilms are one of the best preservation media, which are still in use. There are other advantages as well for microfilms such as: they are a human-readable format, are acceptable in court as a substitute for the original, require only reduced storage space compared to paper documents, and have a long life span of 500 years when properly produced and stored.
However, organizations may need to digitize their microfilms for various reasons such as the following:
To access the microfilm images faster and more accurately
To share and manage the images more easily
To facilitate full text search capabilities
To create a digital library of microfilm resources
Let us examine the process of microfilm scanning. It involves the transfer of the microfilm images to a digital format. The images are usually digitally copied as .pdf, .tiff or .jpeg file extension for easy viewing on many computer systems. Once the 16 – 35mm microfilm roll is inserted into the microfilm scanner, the system will copy the film roll to a ribbon while a document scanning professional supervises this process. The scanning professional may make adjustments to the film roll such as adjusting the quality, modifying the sections of the roll, and verify that the roll is being copied correctly. Once the scanning is over, it undergoes stringent quality control check to ensure optimum quality for the scanned images. Finally, these images are converted into the desired format using suitable software. The images are then copied to a digital format via a CD, DVD, or copied to a memory device.
Business owners who have data and images stored on microfilm and want to transfer them to digital media should ideally rely on professional document scanning services. Advantages of outsourcing microfilm scanning and conversion include:
Full text search, if required
Field indexed searches
Optional storage of color images
Digital files linking
Capabilities of data exchange with other applications
Easy and faster access to your documents
Secure your documents over time
Cost savings on document storage and management
An experienced document conversion company typically offers customized services in accordance with each client's requirements. Services are mostly available round the clock, and within the required turnaround time.