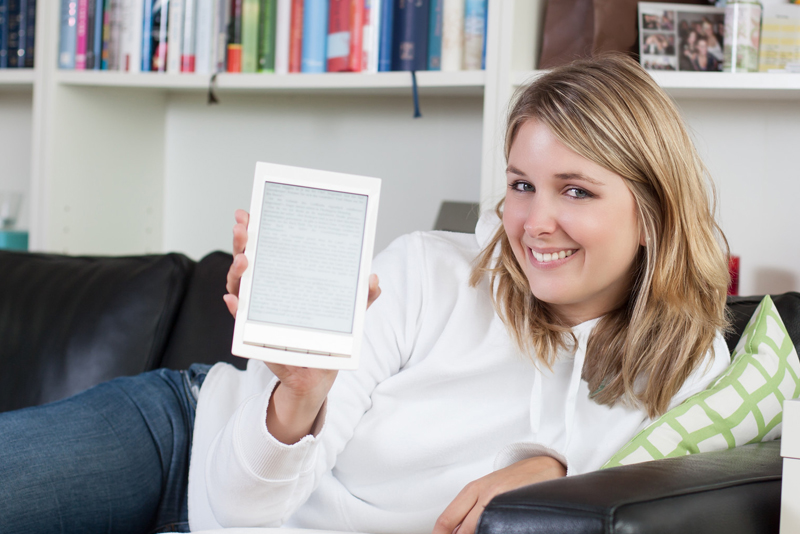 eBooks have revolutionized the way people read books. Compared to physical books, eBooks are much easier to carry around as you can store any number of books in a single digital device. They are cheaper, portable, easily accessible and compact. Another advantage of eBooks is that they are environment-friendly. With eBook conversion services you can convert any book into an eBook, give it a more attractive and stylish new look, and make it accessible to a larger audience worldwide.
When eBooks were first introduced, it was predicted that they will bring an end to paper books. Although some readers preferred downloading eBooks over purchasing hard copies, some readers were still in favor of the physical book because they enjoyed the feel of the book, with its texture, thickness, weight and the characteristic aroma.
However, with the outbreak of COVID-19, libraries and many other organizations were forced to shut down. This has accelerated the use of eBooks as these are available online and can be accessed from anywhere. This crisis has also changed reader behavior.
Shift to eBooks
Michael Tamblyn, CEO of Rakuten Kobo, told Publishers Weekly that eBook and audio book retailers are seeing a rapid increase in new account sign-ups and purchases. Kevin Tumlinson, the Director of Marketing and PR at Draft2Digital, an eBook distributor for self-published authors, reported increased eBook purchases across all platforms. Similarly, many authors and publishers say that they are seeing a sharp rise in eBook sales at BookBub due to the stay-at-home orders in the US. This rising trend was seen across all platforms like Amazon, Apple, Google, Kobo etc and in regions like USA, Canada, UK, Australia, and India.
Types of Books That Are Gaining Popularity
The pandemic has not just persuaded the readers to switch to eBooks, it has also changed the kind of books that people read. During this time, the sales of books for kids have risen significantly, especially non-fiction and learning books. This is probably due to the shutdown of schools. BookBub is reorganizing their schedule to include more children's and parenting books to keep the children entertained and also educate them during this time.
The adult group's reading behaviour is more or less the same but some genres are standing out. One of Barnes & Noble's favored categories at present is "40 Books You Always Meant to Read". Also, Chirp's Classics experienced one of the largest percentage increases in sales during this time.
Print Industry Is Facing Challenges
Due to the worldwide closure of libraries and book stores, the sales in the print industry have declined for over the past few weeks. NPD Book scan reported a 10 percent drop week after week in print sales the week of March 8, and another decrease of 9.2% the week of March 22. This trend is likely to continue as long as the book stores and libraries remain closed. The manager of Barnes and Noble's e-commerce division said that they saw a rise in online orders for eBooks and books for curb side pickup. Bookshop.org, a new online retailer that provides some portion of sales to local book shops, reported a significant increase in sales, in large part due to independent bookstores and others in the industry directing the customers to the new platform as a way to continue driving sales despite closures.
According to Technavio's latest market research titled Global Publishing Marketing 2020- 2024, the publishing market is expected to grow by USD 23.73 billion during the forecast period at a CAGR of 1 percent. The report shows current market scenarios, latest trends and drivers. Some of the key players for this market are Amazon.com Inc., Cambridge University Press, Hachette Book Group Inc., McGraw-Hill Education Inc., News Corp., Oxford University Press, Pearson Plc etc. The rising popularity of eBooks provides these industries with a growth opportunity. To make the most of this opportunity, the market vendors should focus on fast-growing segments.
eBooks provide the ease of portability and accessibility. They are extensively used by many internet users. Many books are now converted into eBooks and authors and publishers can easily convert their paperbacks into eBooks through ePub conversion. A practical alternative is to choose the services offered by eBook conversion companies, which can convert your book into ePub that can be marketed all over the world with fewer hassles, and is much cheaper than publishing printed books. Moreover, a large number of people now prefer eBooks to printed books, and authors no longer have to rely entirely on publishing companies to get their books published.