In this era of digitalization and business advancement, most organizations have big data initiatives. Digital transformation starts with digitizing paper-based data preferably with the support of a good provider of document scanning services. Transitioning to electronic data has changed the way how companies interact with customers, employees and business partners. However, is this transformation being successfully implemented and executed? According to latest data, only 4 percent of companies are able to combine the right tools, people, data and organizational focus to utilize the full advantage of big data and analytics. In other words, organizations are making huge investments in the latest technology as the first step towards digital transformation. But owning the latest technology and machinery is not enough for digitization. The key elements for achieving successful digital transformation require a solid strategy, organizational culture and excellent leadership. Before going on to what companies can do wrong in digitization, let us consider some prime requirements for a successful digital transformation.
Primary Requirements
A proper strategy is the most important consideration, and ideally this strategy should be distinct from that of your competitors. The entire business model should be reviewed and adjusted to support the digital transition, and the strategy identified should be used to guide the transformation. Today customers are spoilt for choice and have excellent control over their purchasing decision. They can compare products and also get reviews and recommendations with their social connections. So, companies should always keep in mind the idea of present-day empowered customers before they start the process of digitization. Only this approach can help them meet the specific needs of customers.
The next consideration is an organizational culture that supports digital transformation. The benefits of such a transformation must be fostered in each and every employee and they must be eager to work towards it.
Proper leadership is vital for any transformation. The CEO of an organization must be aware of the need for digital transition and encourage the team to try innovative ways of doing business and interacting with customers.
What Can Go Wrong?
What can possibly go wrong in the digitization journey? Eva Janich of the Swiss consulting firm 4moreE pointed out some of these issues during her talk at the ISPO Academy at ISPO Munich 2018.
Introducing a new system, and not adequately training and following up with employees: Most new strategies fail if employees are not adequately trained and followed up. Introducing something new, providing an initial training and then leaving employees alone with their potential questions is a wrong strategy. Constant follow-up is important for the entire process and all questions should be answered.
Keeping up your regional pricing strategy: Statistics have shown that companies experience more sales abroad than at home. This results in total transparency of the buying and selling prices. This development should not be ignored.
Departments working in isolation: Every department has its own set of rules but that alone is not enough. Proper communication among various departments is important to avoid any frustration or disappointment among the employees.
Maintaining your old model for remuneration and sales incentives: There should be no postponing of adjusting employee incentives. When you demand that your employees change and put new ideas into practice, you should not on your part hesitate to adjust incentives. If new strategies offer positive results, then they should be rewarded accordingly. Employees should be recognized as well as rewarded financially when a new strategy succeeds.
Expecting everything to be super flexible overnight: Digital transformation brings remarkable flexibility in everything – in-house project management, working hours, meetings and so on. However, when something new is introduced, top management should ensure that employees are well-advised on all the new changes and guided through the process. This is important to breed the desired corporate culture throughout the organization.
Eva Janich suggests certain measures that will help deal with the risks posed by the modern business environment. They are: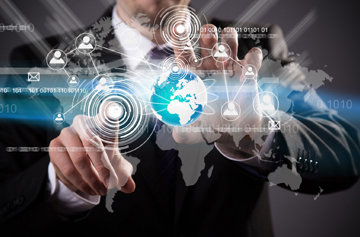 Think about your customers and be market-transparent. Flexibility should be the norm and keep adapting your model in keeping with new requirements.
The IT department should be the best as they train your employees.
Change the work culture, not the methods alone.
Create international pricing models and manage the transparency of the prices.
Adapt incentives and remuneration models, devise team goals and promote competition among the various departments.
Think long-term and get digital natives on board.
Always be honest, with your team as well as yourself.
Digital transformation is the need of the day, and organizations needn't be concerned about the large-volume paper-based data existing in their offices. These can be digitized and organized with bulk document scanning. Business leaders now realize that organizations must focus on bridging all their different channels, effectively maintaining organizational silos while embracing digital transformation. When a culture that supports the idea of the entire business functioning under one digital strategy is ensured, organizations can truly transform by going digital.