Educational institutions often have to deal with piles of paperwork, or records for every student who has ever walked through the door. Document scanning solutions and digital data management are the best ways to improve processes in institutions that have a lot of paperwork to deal with on a regular basis. Electronic data enables teaching and learning to be made much more effective while at the same time reducing workload. It can also save time, space, and improve processes, which is something that can benefit any educational institution. A research paper published by Naace, the Education Technology Association in conjunction with Fujitsu "Scan More; Print Less," finds that electronic data can reduce the workload of teachers and improve learning.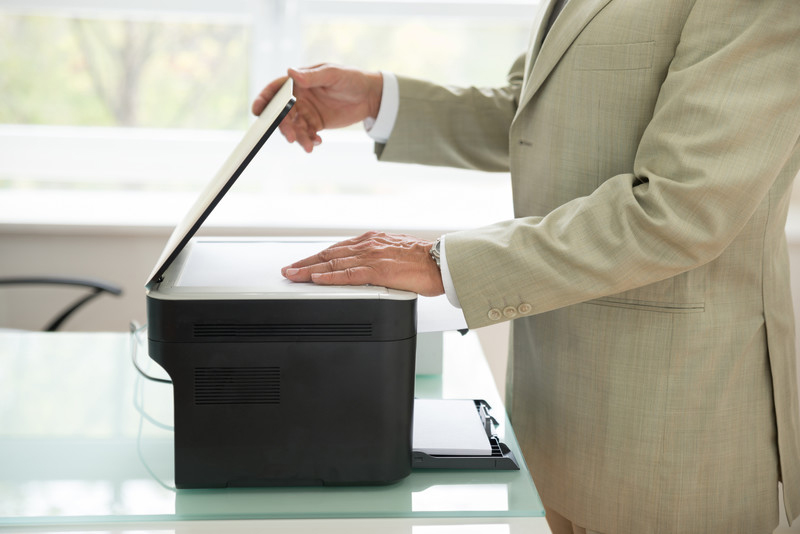 Digital documents provide an easy-to-use system that can be shared with students, professors, teachers, and other institutions quickly and easily. The ease and accessibility of digital documents makes converting to a paperless document management system well worth the price of admission. A paperless system eliminates the need to have a functional in-house paper management system; and it gives you the ability to optimize your document flow for everything from admissions to archives.
Schools and other educational institutions and offices investing in reliable document scanning services or purchasing a scanner to digitize documents can scan batches of papers such as invoices, quotes, letters sent and letters received rapidly.
This Naace research highlights that by establishing a digital environment, schools get several benefits including –
Easily access and share information – While in a paper-based environment, the communication is pushed out to those who need the information, in a digital environment for communications, the pattern is that users can access any data they need, whenever they need it. Also, anyone who is providing the information can be allowed to post them online. Ease of sharing and accessing information online can also enhance teaching and learning, leading to improvements in learning
Improve learning – With the study materials and other updated information available online, students can improve and extend their learning time at home.Parents can reduce their efforts, as details of the homework and resources to structure pupils' work and to help them do it is posted online. Teachers can also make class teaching more engaging and can reduce their individual workload by collaboratively sharing information. Students can also willingly share their work digitally with their classmates.
Make pupils' work more visible – Shared online, pupils' works can be made visible to peers, teachers and family and they can get the right feedback without any delay. Teachers can also more easily discuss the student's progress and share it with their family and peers. Social help can assist students in stretching their capabilities.
More and more schools are now moving to a digital environment. A recent case discussed inOhio.com is that Akron school board members have decided to digitize textbooks for kids in grades 4-12. These online textbooks will have several interactive components, including in-text note-taking, informational videos and charts and Google Translate capabilities, which will increase students' engagement and access to learning.
Certain Tips for Scanning Documents and Images
 If schools get requests for paper documents, they can easily be converted to .PDF format or an editable Word document
Based on the type and purpose of the scanned document, select file formats such as .PDF, .JPG, .GIF, .TIF, and .PNG
When scanning line art, it is ideal to scan at 900 DPI for print and 300 DPI for the web. Files should be saved as .GIF.
For a text document that needs to be reprinted, a DPI setting of 600 or better is ideal, while the lowest DPI that is required to display and print properly is 300 DPI.
While grayscale images are recommended to be scanned at or above 600 DPI in a .PNG format, grayscale documents should be saved as a .PDF file at a DPI of 300 to 600. For web files, saving them as a .GIF will reduce the file size.
Color photographs should be saved as .PNG and must be scanned at 600 DPI, while color documents should be scanned at 300 DPI and saved as a .PDF. When scanning for the web, color photos should be scanned at 300 DPI.
Educational firms must also consider increasing the security of documents with encryption authentication, redaction, and the ability to track access and changes made to documents.
Advanced document scanners are available that can help school teachers to scan student drawings and use on a school website, and scan and email PDF files such as grading reports to students' parents. These scanners can also be used to print out term papers, make notes and then scan straight to PDF. Scanning software is now able to scan text into word-processor files and tabular data into spreadsheet files. This can help eliminate a very time-consuming office task. Schools can also rely on an experienced document scanning company to deal with their data management tasks.