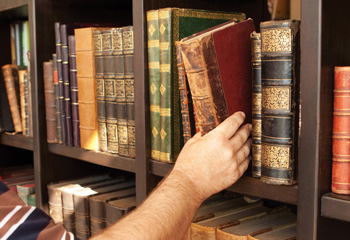 "So much of our future lies in preserving our past" – this quote says everything as far as preservation of old documents and other material is concerned. It explains why digitization services are so much in demand by libraries, museums and historical societies.
Bentley Historical Library recently unveiled 125 years of Michigan Daily history in digital format. A new online database has been created which has searchable digital copies of the historic paper. The records include documents from 1890 to 2014 and contain twelve decades of student reporting, 316 volumes of breaking coverage, and 200,000 pages of University Michigan news. Bentley has also recorded similarly related chronicles, student records, maps and university's intercollegiate athletic documents. The Michigan Daily has covered both local and national issues such as politics, social activities, higher education and changing statistics of the University.
Digital transformation of historical documents preserves them from wear and tear due to aging and environmental degradation. Many libraries, museums and individuals around the world have opted for bulk document scanning and microfilm scanning to preserve history for present and future generations. Digitized records are widely used by researchers, students, or other users around the world to explore history and learn more about the past.
The Bentley Historical Library's initiative was made possible by a gift from the Kemp Family Foundation. Before the digitization, people could find older issues of the Daily only in person at the Bentley's physical archives or in bound paper copies at the Daily's office. Document scanning solutions now ensure that the material can be accessed digitally and has eliminated the need to view physical copies. The benefits of the project include:
Makes all the Daily's content searchable and browsable by date and full-text for alumni, researchers and historians
Reduces the need for the handling of the original, fragile materials, making the content
Allows the university to maintain a high level of historical consciousness
New archives represent an important milestone in University of Michigan student journalism
Provides a very valuable resource for those of us who write books, those of us who are interested in journalism
The Bentley has earlier archived other important materials such as historical documents, student records, maps and University intercollegiate athletics documentation.
John Weise, associate director of IT at the U-M Library, "Bringing this online required a high degree of expertise, collaboration and efficient productivity".
In fact, this holds true for any digitization project. That's why many organizations and institutions rely on experienced document scanning companies to achieve their digitization goals. Experienced professional teams use highend scanners to produce perfect higresolution images. They can handle fragile documents well and carry through the digitization project efficiently.