Data is the prime asset for any enterprise and it drives the organization's productivity. Many organizations have valuable paper-based documents that are necessary for the survival of the organization and therefore it is best that these documents are transformed into digital format with the help of a document conversion service. Once the data is converted into digital form, it can be stored in the cloud. An online cloud storage facility is the best method for keeping business documents. The documents stored online can be accessed through the internet, and this eliminates the need for transportation of your documents and unwanted expenses of maintaining a backup storage facility. These advantages have led many enterprises to adopt cloud storage facility. However, as the amount of data increases the organization's clarity regarding potential threat of data exposure decreases which can lead to unfavourable events such as cyber threats, data breach and so on.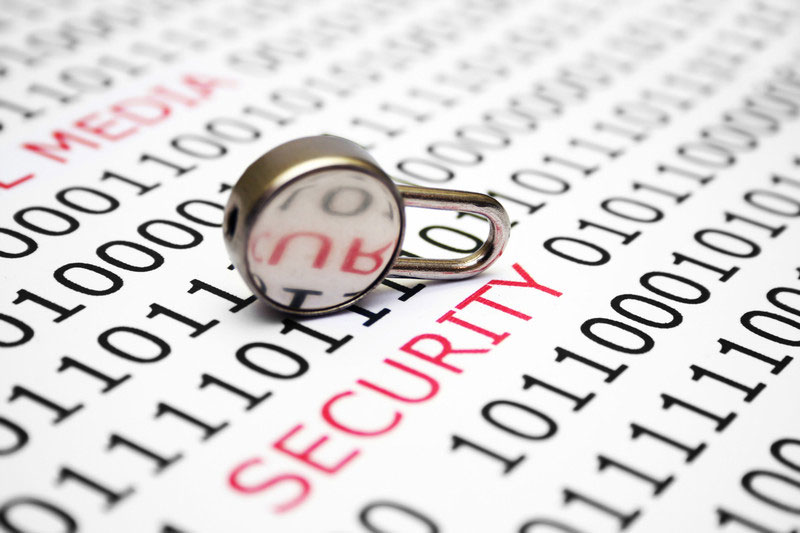 Kaspersky Lab's recent report Cloud Zoo: Don't Let Your Business Data Roam Free, says 59 percent of small and medium businesses and enterprises believe that outsourcing and cloud storage services could introduce new risks to the IT security and half of the businesses do not consider cloud security important. 42 percent of businesses agreed that they are not sure where certain part of corporate information is stored which is making it difficult to account for its integrity. This uncertainty is due to "shared responsibility". While outsourcing, the service level that the provider includes is service availability and security of the cloud infrastructure but there is no assurance about data security. Failing to take responsibility of data in the cloud will lead to financial consequences for a business. The report points out that 41 percent of enterprises suffered an average loss of $ 1.2 million as a result of cloud related security incidents and 46 percent SMB suffered damage costing to $100,000. Therefore organizations should be aware of their own responsibilities when it comes to cloud security. So to minimize the chance of business data being unsecured and unprepared, and falling victim to cyber criminals, businesses should adopt the necessary measures and equip themselves with customized cloud protection system. Businesses should ensure that they have holistic protection and visibility across all cloud platforms. This can be achieved with a proper blend of protection, resource efficiency and enterprise level orchestration capabilities for public and private cloud environments.
The cloud system is designed in such a way that it ensures both protection and visbility across their platforms. It simplifies operations and increases business agility. However, not understanding the significance of shared responsibility of data security in the cloud can put a business in a vulnerable situation with potential risks like cyber threats, data breaches etc. Moving data to the cloud system does not mean that you ignore data governance and data security. In much of the cloud system data access controls, data usage auditing and security analytics capabilities are limited.
Last, year Republican National Committee (RNC) leak exposed the voting data of around 200 million US citizens involved in the use of Amazon Web Services (AWS) cloud system. The data was available to any hacker because the demographic data was unprotected. The fault was not with AWS but the consulting firm hired by RNC to do the analysis. They did not password protect the data in the AWS data store. So, when primary security principles are not followed it can lead to data leak. The cloud provider does not update or do anything with the password or its access. It is the responsibility of the enterprise to ensure that safety of their data. In short, outsourcing your data security to the cloud provider completely is not possible. So what we need is hybrid security approach.
Hybrid Security Approach
To ensure protection of data in the cloud there is a new breed of security technology known as cloud access security brokers or CASB. It is a popular category of cloud centric product that operates between users and the cloud service and makes use of cloud service APIs. Extending basic cloud security with CASB will lead to fundamental issues like unifying two different security environments. Cloud data security reporting and monitoring only includes the cloud and not the enterprises.
Organizations should consider the impact of adding additional workflow and processes for security related tasks like permission management, data classification and disposition. Businesses have struggled to unify processes and technologies across on-premises data stores and will have similar struggles with cloud data stores. The alternative is to have a security technology that spans both on-premises and cloud data stores, providing a data centric platform approach to security.
Predictions For 2019
Quantum Computing May put Pressure on Crypto Agility: In 2019 we can expect the emergence of crypto agility. With rising computing power, the threat to current security protocols will also increase. Crypto agility will help businesses to employ flexible algorithms that can be changed without significantly changing the system infrastructure, if the original encryption fails. So businesses can protect their data from future threats including quantum computing without having to tear up their system each year as computing grows.
More Cloud Migration Security Specialists: As organizations are moving towards digitization, the process of migrating to the cloud has to be scrutinized in order to minimize any data breach. In 2019 there will be increase in the cloud migration security specialists. The channel helps to educate companies to protect themselves from any cyber threats and this channel is expected to thrive in the future.
Hackers will be using advanced AI: Today as businesses are adopting AI solutions, computing power continues to grow. Next year we may see the first AI orchestrated attack take down FTSE100 companies. Developing a new breed of AI malware, hackers may hack business data using this malware and sit undetected, gathering information about user behaviour. The malware may unleash a series of planned attacks aimed at taking down a company from the inside out.
If your organization is planning to digitize your documents, make sure that you choose a reputable and trained document scanning service that assures quality output within the targeted time. Also, ensure that they provide customized service as per your requirement ensuring absolute confidentiality of your data.