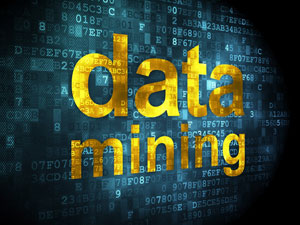 The automobile industry is one of the largest and fastest growing industries in the global market. However, it is also one that is plagued by consumer-troubling recalls. The news is that data mining techniques are helping to limit these costly recalls. In October, 2013, General Motors successfully mined a supplier's database to identify faulty cars when it received a complaint from a car owner about faulty brakes, which the company discovered was due to a manufacturing defect. The result was that the number of cars in this U.S. recall was four and not 4 million or 4000.
That this is a landmark achievement is clear from other recalls that ran into millions of vehicles. In April 2013, for instance, Japanese automakers Toyota Motor Corp, Honda Motor Co, Nissan Motor Co and Mazda Motor Corp had announced that they were recalling a total of around 3.4 million vehicles worldwide due to defective airbags supplied by Takata Corp. In January 2010, sudden acceleration in some vehicles forced Toyota to issue a series of recalls covering 5.6 million vehicles in the United States.
Automobile makers make use of data capture systems to trace the hundreds components of a car by scanning parts on the assembly line. Using advanced data mining software, manufacturers and suppliers gather more data points on their cars. Nissan's "bread crumbs" feature offers real-time data which allows its engineers to monitor warranty costs, customer complaints and reports of defects for parts.
How Data Mining Works
The sheer volume of data available in all industries is mind-boggling. However, it is impossible to detect patterns in the data by simply looking at it. The data has to be mined to detect meaningful and interpretable patterns.
Definition of the problem: The first step in the process is to define the problem. For instance, a bank may want to know which customers will default on a loan or pay back on schedule. Similarly, a company may want to kick off an advertising campaign for a product and would therefore need to present information on the product to those who are likely to purchase it.
Data collection: The data has to be collected from multiple sources. For instance, the company that wants to launch the ad campaign has to collect data that describes the past customer behavior as well as personal data about each of its customers.
Data capture: The next step is digital data capture. This is the process that converts the information provided by the respondents into digital format. Advanced data capture systems are used to organize, store, search and retrieve information quickly and efficiently.
Data entry: This involves storing the data captured in a database or as records for future use. This may be an automated process or done manually.
Data cleansing: This refers to removing incorrect, incomplete, improperly formatted, or duplicated data in the database. Obsolete data and invalid records are removed and the data may be migrated to a new software program. Duplicate data is also deleted.  This gets the data ready for the mining process.
The data is then transformed into forms suitable for mining using techniques such as aggregation and normalization. Then statistics are used to detect patterns and clusters in the data for association analysis. After the patterns are evaluated, the discovered knowledge is used to build a predictive model which can be used to take better decisions.
The Practical Option –
Data Mining Services
In this Age of Information, the importance of collecting data, analyzing it to detect meaningful patterns and using the information to achieve a competitive edge is crucial. It is also helping businesses save billions of dollars – the auto industry is a testimony to this. There's hardly any industry that does not benefit from this predictive analysis of data. For instance, it can be used to answer questions like which goods should be promoted to a particular customer, what is the chance that a customer will respond to an ad campaign, which type of security to buy or sell during the forthcoming trading season, and how successful a clinical trial was. As the process involves many intricate steps, the practical option for any business would to rely on a professional data mining company which has all the resources necessary to perform the task efficiently.