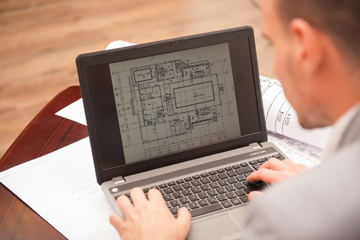 Construction projects rely heavily on data and this includes drawings, schedules, tenders and bids, inspection reports, contracts and so on. Many firms use data entry services to compile and manage data. A major concern that project managers have is whether this data is put to good use to ensure maximum efficiency. Manual data entry practice still used in the construction sector is said to obstruct timely decision making and project efficiency. There is no doubt that if construction data is to be optimally used, entities in this sector must have a good data integration and management plan.
How is data transferred in this industry sector? Studies show that spreadsheets and email are still popularly used as data transfer methods. This could result in inaccuracy of data, unavailability of data within the required time, and other inefficiencies that could reduce productivity. Contractor companies mostly enter jobsite data manually, as surveys and studies show. The data generated is from various sources such as manufacturers, dealers and distributors, equipment and equipment users, rental companies and so on. The challenge lies in collecting, integrating, and seamlessly exchanging data from all these sources.
A recent survey conducted by TrackVia incorporating more than 500 executives and managers in the construction and engineering fields found that
About 47% of construction managers still use manual collection processes to capture critical data on jobsite
33% still use paper and pen to track data.
The survey found that a large portion of change- and work-order initiation is still manual.
More than 80% of managers who participated in the survey reported that email is their primary means of communication followed by meetings and calls through radio or cell phone.
65% of managers reported that work orders or changes often get missed and this lengthens a project's time-to-completion.
66% of managers surveyed reported that the availability of information, like change orders was the hardest to capture accurately.
Half of managers surveyed said that their data must go through five different steps to get into the software or database system.
Half of executives said that their data goes through equal number of steps before it can be used by team members for reporting and analytics.
75% of executives are using multiple systems to house project and site data.
88% of executives who use four or more data systems spend at least 1,300 hours per year to assemble data into usable reports.
61% of executives said that they are making decisions using outdated data.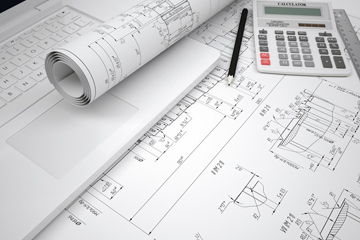 In fact, the manual processes obstruct executives and managers from making timely decisions and staying ahead of impending issues before they become big problems. In addition to that, executives are challenged with making decisions with incomplete data, and not having the information they need for compliance and audits.
Executives and managers agree that manual data collection leads to increase in the costs related to work quality as well as employee downtime.
57% of executives reported expenses related to inadequate or damaged supplies, materials, and equipment.
58% of managers cited liquidated damages due to project delays.
45% of managers said that they could adequately substantiate claims only 51-80% of the time.
50% of the executives reported that they could legally substantiate only 50-79% of claims with daily reports and other documentation.
The TrackVia survey report suggested that using dynamic mobile apps would help construction firms to capture information from any device both online and offline. They could use standardized forms for data entry, attach photos, and even document weather conditions using any iOS or Android device.Such practices would ensure real-time visibility across the entire organization.
To meet the challenging data entry requirements of the construction sector, Software as a Service (SaaS) solutions are available now.
Jobsite workers use a mobile app to add field notes and photos, and track time and quantities. The information can be sent to the home office in real time.
Home office personnel including project managers, accounting staff, and others use a web app to review and approve daily time cards. They can also review daily reports that include field notes and photos.
The software allows system to system integration so that data flow is automated. This helps avoid the tedious and error-prone manual transfer of data from one system to another.
Reliable software systems allow real time data analytics and reporting enables business managers to take confident decisions that will help improve productivity.
Construction companies opting for SaaS solutions should understand that a good system would have the following essential features.
One-time data entry
Immediate data availability
Data available across the organization/project
Data is made available consistently on a single interface or application platform.
Data entry companies utilize the latest technology solutions to provide seamless availability of actionable data to enterprises. Industries in diverse business niches including Construction can benefit from these support services.