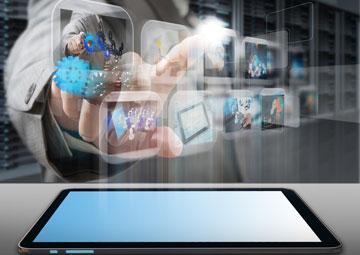 Data is one of the most valuable business assets, and it is an ever increasing asset. The quality of data has a great impact on the effectiveness of your marketing campaigns. Data quality can be improved by data cleansing that can be professionally done with data cleansing services. Reliable and clean data ensures more productivity, improved decision making, increased revenue and streamlined business flow.
Data cleansing or data scrubbing is the process of spotting and rectifying inaccurate or corrupt data in the business database. Regular data cleansing will help avoid a scenario where you are encountering low response rates and your marketing campaigns are not proving cost effective. This increasing need for clean data automatically results in an increasing need for reliable data quality tools. This trend is highlighted in a recent report from Research & Markets. According to the report, the data quality tools market is expected to grow from $610.2 million in 2017 to $ 1,376.7 million by 2022 at a Compound Annual Growth Rate (CAGR) of 17.7%. This market is driven by the growing volume of business data and the need for improving the bottom-line performance through better customer engagement.
Businesses use internal data as well as external data, the former being more popularly used mainly because of its accessibility. Internal data is data obtained from within the business such as performance metrics. External data includes customer demographics, characteristics, buying habits and so on – this type of data is more difficult to obtain but necessary if you want to target potential customers better. The data obtained may be structured or unstructured. While structured data is easy to work with, unstructured data must first be converted into its structured form preferably with the support of professional data entry services.
So, what are the major sources of business data?
Customer data is critical for businesses as it helps in more effective and targeted marketing. The various sources of consumer data include the following.
Internet: A great source of obtaining customer data. You may have tracked customers online to learn more about their spending habits, tastes, preferences. Using Google Analytics also helps to get a picture of targeted customer.
Email: You may have run a competition asking for email addresses and some other details. Customers are usually happy to share personal data when they have something to gain from it.
Social media: Social media is a huge source from which businesses obtain customer data.
Research: Statistics and research helps to obtain relevant data about your targeted audience. Businesses often hire market research agencies that provide clear details of customers.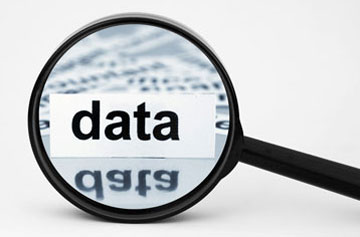 Data from the various sources mentioned above may be unstructured and also contain anomalies, errors and duplication. Data cleansing involves the following steps:
Data standardization and normalization: The data is standardized and normalized to ensure consistency throughout the database. Incomplete and incorrect data can cost businesses revenue as well as productivity. It helps businesses to count on regular, consistent correction and removal of coarse data from, say, their CRM database.
Identifying duplicate data: This process involves identifying duplicate entries and removing them. Sometimes duplication of addresses, phone numbers, email IDs and so on may occur in your CRM and create confusion. Eliminating repeated data and ensuring such copies do not appear in your database again is important.
Data verification and validation: The data is verified and matched against up-to-date sources of information to validate the details and ensure accuracy. It ensures that your business operates on clean, correct and useful data. It is important to routinely check the validity of data using validation rules, constraints and routines identified from the start, to ensure that the data is correct and meaningful.
Updating data: Here missing details are identified and updates made as regards company name, job titles, email addresses, phone numbers, fax numbers and so on. When important details such as these are missing, it can have a negative impact on the business's efficiency and bottom line.
The clean data obtained is used to make insightful decisions. Effective data analytics helps to identify growth opportunities, understand the preferences of customers, and increase competitiveness. In a competitive world, organizations have to constantly update their database in order to maintain integrity, validity and add value to their ongoing business processes. That is the reason why your database should be clean, accurate and error free. Outsourced solutions in the form of data cleansing services make available valid, clean, unambiguous and accurate data. Having a clean database also makes it easy to identify inactive or unresponsive customers. With relevant and actionable data, businesses can run targeted marketing campaigns and increase response rates.