Data is the most important asset of any organization and it accumulates quickly as the business grows. With the emergence of the Internet of Things (IoT) and increased connectivity, the norm now is Big Data and providers of data entry service have the latest technology and personnel in place to manage the influx of data. According to IBM, 2.5 billion gigabytes of data was generated everyday in 2012. A Forbes article says that by 2020, about 1.7 megabytes of new information will be created every second. The data can be structured or unstructured – structured refers to clean and defined data types whose pattern makes it easily searchable whereas unstructured data constitute predefined data that is not organised. As data continues to grow, the focus will shift towards harnessing the information effectively. These huge volumes of data can be outsourced to a reliable data processing vendor because it would help businesses have better control over data analysis and data governance. Maintaining massive amounts of data in organized form is necessary to accommodate the rise in Big Data and analytics.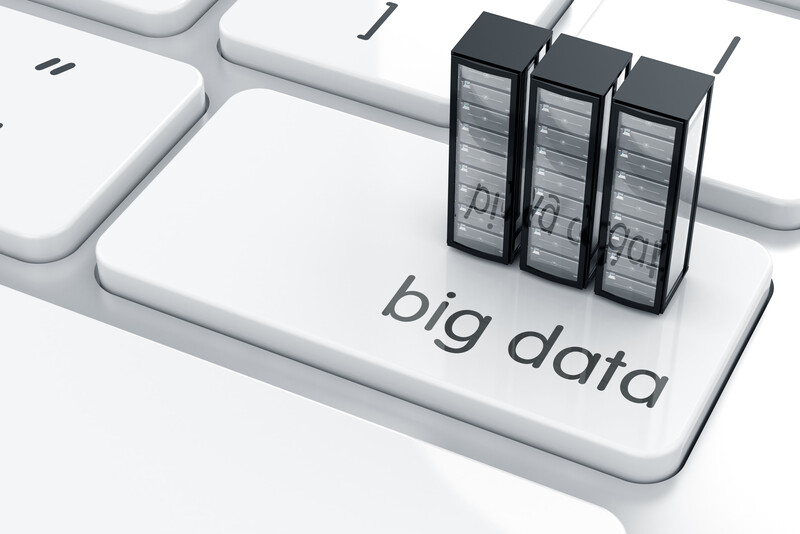 Studies regarding Big Data are being done by researchers in various fields and they have come up important inferences such as the following.
Data volume will increase with the growth of the IoT devices: The future is going to be data driven. It is estimated that the size of Big Data will increase to 44 trillion gigabytes or 44 zettabytes. The increase in the use smart wearables will also stimulate the growth of Big Data by turning behavioral data into important information.
Prescriptive analytics to become more significant: Prescriptive analytics predicts the future and recommends the course of action possible against risks. It also highlights outcomes of decisions taken based on past analytics and predictions. By the year 2020, a large portion of market predictions on Big Data could be based on prescriptive analytics.
Automated analytics will be the change: The entire data warehousing process will be automated for better and future-oriented decision making. More automated tools like Spark and Hadoop are very likely to emerge in future for more efficient data analytics.
Machine learning to grow with Big Data: Machine learning along with data analytics can generate predictive models to predict the future more accurately than humans. This is very helpful because it would enable decision makers to formulate an action plan before a problem raises its head. Powered by AI, data analytics tools will allow reducing costs considerably.
Data growth may create data privacy concerns: As per Big Data statistics and predictions, with the GDPR, businesses have to dispose of data that do not comply with the new regulation. We can expect to see some organizations breaking the rules at least in the initial quarter, out of which 50% violations may involve user's personal information.
Automation will be the backbone: Automation is important for all industries and now we see automation in every aspect including personal assistants, driverless cars and robotic automation. In the near future, it is expected that automation will take over the task of performing dangerous tasks, thus saving valuable human lives. Being cost-effective and easy to deploy, automation will be a major element in the Big Data scenario.
Rising demand for Chief Data Officers: With more data to manage, there will be increasing demand for CDOs. The CDO's role will become crucial for taking leadership of strategy development along with decisions regarding clients' digital assets and their ethical use. It is estimated that by 2019, 90 percent of enterprises will have a CDO with a data-first policy strategy.
Future businesses will be data driven: Companies will base their operations on data mining and personalization of experience based on past transactions and other information to minimize customer churn and maximize business conversion. A data-driven approach will enable businesses to make huge gains.
Globalization of Data as a Service: Huge business enterprises with various departments face difficulties in data sharing. The pressing need to access data streams in real-time can be solved by using Data-as-a-Service.
Big data will create new jobs: Rising Big Data and increased dependency on analytics will lead to the emergence of new roles that need to be filled by data analysts and data scientists. There will more new job openings as the scope of industry broadens. More companies will invest in re-training their employees. Creation of new job opportunities is one of the top predictions of Big Data.
Artificial intelligence will transform industries and businesses: Cognitive technologies such as machine learning, speech recognition, robotics, natural language processing, and computer vision will prove to be catalysts in the growth of businesses.
Big data is a reality and businesses are seeking ways to make the best use of their data. Data entry services play a major role in the Big Data scenario, enabling businesses to organize and streamline the available data. Businesses in all industry niches cannot afford to ignore the value of data mining and customization of services in keeping with customer needs. Only a data-driven approach can equip businesses with the right information to make the right decisions, proceed in the right direction, and ensure more conversions and revenue.