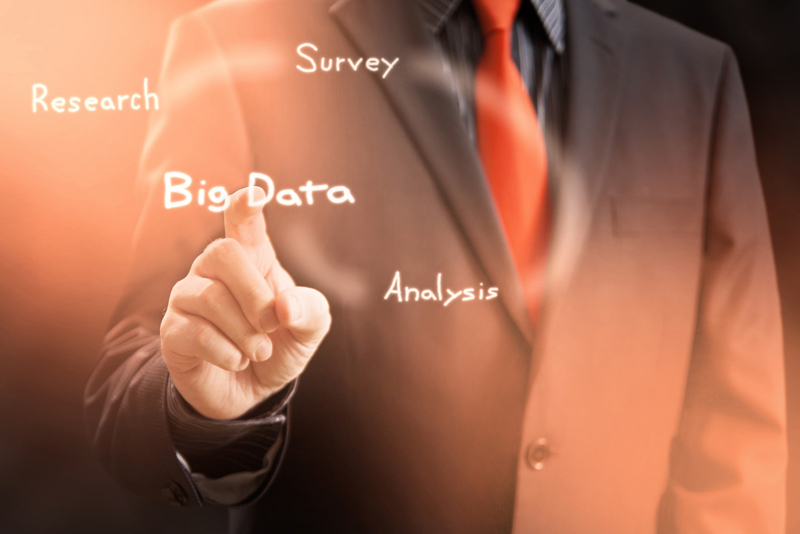 Big data has already influenced business processes and functioning. That's why advanced data entry services by experienced outsourcing companies have accommodated it as well.
A BARC (Business Application Research Center) business survey report declares that companies have already begun adopting big data and, as a result, have seen a 8% profit and cost reduction of 10%. This has been achieved through improved operational processes, better decision making particularly on the financial side, and better employee compliance.
Decoding Big Data
Big data refers to the management of huge sets of data. Success hinges on being well informed, and big data helps in that. It collects information regarding legal compliance, financial accountability, market trends, customer preferences, purchasing patterns, social media activity, etc when people interact with businesses and among other target customers. With this data, analytics are generated that eventually help businesses improve their functioning significantly and target the right kind of customers.
There are specific areas of business though, where Big Data has played a significant role and has the potential of taking it further.
Big Data in Financial Accountability
From the accounting and financial accountability perspective, big data provides so many advantages. Big data draws on the power of AI and to provide data related to expenses, such as daily expense reports from employees, purchase orders, invoices and expense receipts.
This expense-related data really contributes to cutting costs and streamlining the company. Specifically, it helps in cross-checking and verifying expenses with the submitted report. That objective information can help in making critical decisions on the budgets of the various departments of the company. It can also prevent fraud by avoiding duplicate submissions and other such fraudulent practices.
The AI Factor
Big data brings in the power of artificial intelligence (AI). With cloud-based software, expense reporting becomes really easy. Employees can use many devices and platforms for reporting. They can send expense reports through their mobile phone. With OCR technology, the software can scan the report and extract the data. It saves time and effort.
With receipt reporting and scanning with the help of the mobile app, you can use expense software for integrating with other apps for submitting receipts, reports and invoices. AI-powered expense management software can also help finance teams to ensure that even complex company policies are followed. Policy checks can be performed when an expense report is submitted by employees to ensure policy violations don't happen.
AI-based software can also help in complying with government and company regulations by perusing documents and detecting claims that violate policies. Users can be notified of any errors. By identifying fraud and detecting potential loopholes, employee compliance can be significantly increased.
Big Data for Better Product Design
Moving from the financial management sphere, big data can help companies to better design their products or services as a result of deeper interaction with customers. Big data makes use of customer interactions with businesses through the social media platforms and other communication channels to build better customer profiles and help companies design products or services in line with their needs and requirements. In the midst of tough competition, such information can be critical. In connection with this, big data can also contribute to identifying new revenue sources for businesses. For this, big data can glean market data too.
Improved Data Security
And with all that data circulating, you need security too. With big data at your service, you can identify internal threats and keep sensitive data safe. You can also ensure that the data is stored and protected as per regulatory requirements. This is critical, particularly when dealing with the financial and personal data of customers.
With data mining and other advanced data processing services outsourced, your business also gets access to AI and big data services so that you have the power of objective data to make the right business decisions.